FOR IMMEDIATE RELEASE
CAPCOM INTRODUCES "STREET FIGHTER LEGENDS" FOR THE PLAYSTATION AND SATURN
---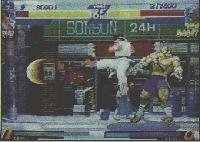 Industry Leader Expands World-Famous Series of Head-to-Head Fighting Titles with Special Game Collector's Edition
LOS ANGELES, Calif., (May 11, 1995) -- Adding to a long line of unstoppable fighting games, Capcom USA, Inc. today introduced the latest installment in its world-famous combat series with STREET FIGHTER LEGENDS(TM), a special game collector's edition coming in early 1996 for the Sony PlayStation and Sega Saturn.
STREET FIGHTER LEGENDS will capitalize on the continued intrigue of the World Warrior Tournament, its many competitors and a compelling eight year history that has touched the lives of an estimated 25 million enthusiasts worldwide. Capcom will develop a cast of characters from the collective Street Fighter Universe who have never before appeared together in a single game. STREET FIGHTER LEGENDS will resurrect classic, but not forgotten favorites from the original Street Fighter arcade game of 1987, including the hard-headed English brawler, Birdie -- Sagat's all-time top competitor -- and Adon, who specializes in Muy Thai fighting.
STREET FIGHTER LEGENDS also brings back some formidable foes from Capcom's blockbuster game line, Final Fight(TM) -- such as Guy and Sodom -- who are finally ready and able to join the ultimate street battle for supremacy. Players will also meet up with traditional favorites Ken, Ryu, Chun Li, Bison, and even Akuma. Two brand new characters will step up to the challenge, too. These include: Nash, a friend to Guile, and Rose, a young girl who can tap the powers of her soul to face any competitor she may encounter.
"Street Fighter Legends brings a new dimension to Capcom's dynamic game series," states Ryuichi Hirata, Capcom's president and CEO. "It is the ultimate game collector's title that creates a new chapter in the history of the Street Fighter phenomenon, and captures the nostalgia and excitement of a truly legendary product line."
Capcom USA, Inc., a wholly-owned subsidiary of Capcom Co., Ltd., is a leading force in the interactive entertainment market. The company develops, markets and distributes video arcade games, computer software titles and home video games for Super Nintendo, Genesis, Saturn, PlayStation, and 3DO. Capcom is based in Sunnyvale, Calif.
# # #
Capcom , Final Fight and Street Fighter are registered trademarks of Capcom Co., Ltd. All other names are trademarks of their respective holders.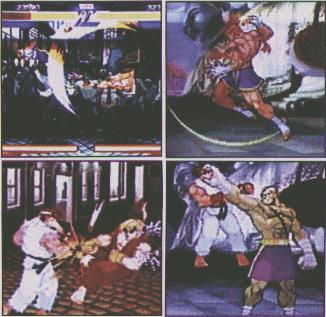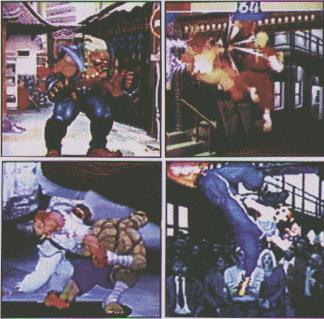 [all photos on this page are curtesy of Capcom]
---
Go to the Game Zero Home Page, or go back to What's New.