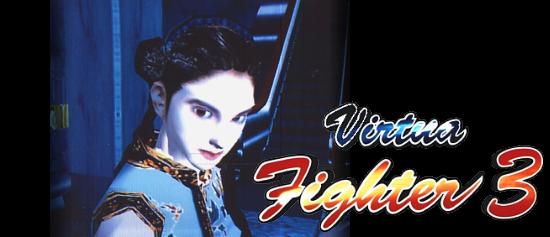 VIRTUA FIGHTER 3 uses the newest in Sega arcade technology -
the Model 3 System, a real time computer graphics system.
Model 3 Specifications
Geometarizer:

1 million polygons/second

Renderer:

60 million polygons/second

Colors:

16 million colored texture mapping
Trilinear Interpolation & micro-texture

Anti-Aliasing:

Texture and edge
Multilayered

Shading:

High-spectacular Gouraud shading
Fix & flat shading

Fog:

Zoning Fog
32 levels of transperancy

Lighting:

Parallel light
Four spot lights
Pinpoint light

CPU:

Main CPU is a Power PC 603C

Resolution:

496 x 384 ~ 640 x 480
With Z Buffer and non-interlace

Sound:

CPU is 68 EC 000
Sampling rate 44.1 Khz
SCSP x 2
MIDI interface
64 voice; 4 channels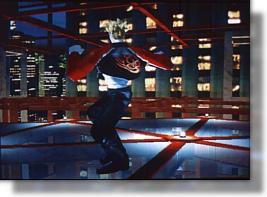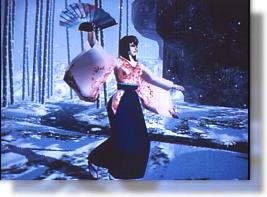 The Model 3 System also features real-time light sourcing, including shadows and reflections. VIRTUA FIGHTER 3 will be available in arcades this August/September. Expect a home version on the Sega Saturn sometime next year.
(4/96)
---
[ New Contents ]
[ Classic Contents - Articles - Reviews - Comics - Codes ]
---